Log | Articles | Books | Events | Companies/Orgs | People | Training/Classes | Definitions | Future Research
---
Summary
Keeping up with my news feeds. Reaching out to DevOps community. Discovered Pulumi Cloud Engineering and DevOps PartyGames.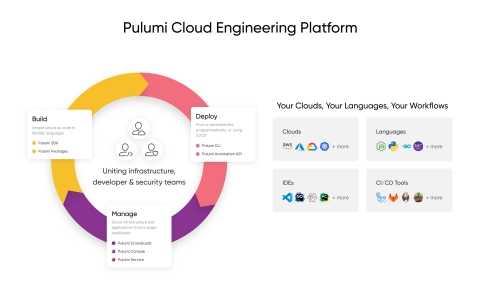 Image Courtesy of Pulumi
Log (LIFO)
Articles
Books
Events
Companies, Orgs
People
Michael Levin: Tufts. Xenobots. Program cells at anatomical, not genetic, level. Cell Cybernetics. Morphogenisis. Bacteria biofilms. Bacterial intelligence. Dirctor, Allen Discovery Center at Tufts University Associate Faculty, Wyss Institue Harvard U. drmichaellevin.org, @drmichaellevin

Naveen Rao, Nervana Systems: 2021 podcast. Neuro ASIC chips.
Training
Definitions, Acronyms
DAGS: Directed Acyclic Graphs
CRDMO: Contract Research, Development and Manufacturing Organization
CTDMO: Contract Testing, Development and Manufacturing Organization
Future Research
AAV Characterization: hint Mass Photometry
cryoTEM
basal cognition: Levin, Tufts
"nudge". "choice architects"
Pulumi: "Infrastructure as Software". Cloud Engineering sweet spot.
Eurofins Scientific, Creative Enzymes, Synthego, Synthetic Genomics, Codexis, GenScript, Precigen, Amyris, Novozymes, Agilent, Merck KGaA, and Thermo Fisher.